What Should You Do If You Get Injured at Work?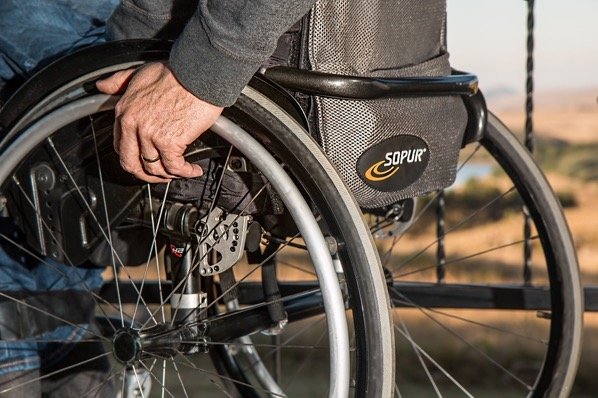 Work is a necessity of life for most people; it pays the bills and allows us the little luxuries that can light up family life. It can also be a place where we make lifelong friends and find fulfillment and job satisfaction, but a workplace injury can have a devastating effect on all these things. Employees have a right to be safe and protected from injury at work, so if you find that you're injured at work, what steps should you take and what are your rights?
Seek Expert Advice from Injury Solicitors
If you suffer a workplace injury, your first step, once any appropriate medical attention has been administered, should be to contact a specialist personal injury lawyer. These highly qualified attorneys are experts on workplace injuries, and in how to get the best possible result for an injured employee. Recovering from a workplace injury can be a very stressful time, as well as the physical pain that may still be present, but an injury solicitor will be able to remove the stress and anxiety by helping with paperwork as well as organizing medical assessments. They'll also liaise with the employer and their solicitors on your behalf, helping to make the claims process as smooth as possible.
What Can You Claim for If You've Been Injured at Work?
If you've been injured at work through no fault of your own, or because of negligence on the part of an employer, you shouldn't be left out of pocket. The rights of an injured worker fall into three main categories: the right to immediate medical care, the right to temporary monetary benefits, and the right to have a full and independent assessment to determine what permanent benefits will be needed. These three rights together can cover many costs over and above initial medical costs; it may be that your lifestyle, home or transport will need to be modified, or that you will be unable to work in the future, or that you will have ongoing physical or mental injuries to contend with. An expert injury solicitor will be able to go through all this with you and advise you how to proceed and what the potential results of any legal action could be.
Arranging a Medical Assessment
One of the keys to ensuring that an injured worker gets the full compensation for injuries that will affect them throughout their life is to have an expert medical assessment. Personal injury lawyers will be able to arrange this assessment at the end of an active treatment process, and they will also be able to arrange for the injured worker to see a vocation expert if it's unlikely that they will be able to return to work. Their expert and independent testimonies can be central to a full and successful claim after a workplace injury.
Workplace injuries can come in many forms of severity, but whatever the extent and duration of injuries you still have legal rights that need to be represented. A successful injury at work claim won't turn back the clock and prevent injuries from happening, but it can provide the financial and medical support that you and your family may need.
---
More to Read:
---
comments powered by

Disqus