Injured While Getting a Beauty Treatment? Get Legal Help for Compensation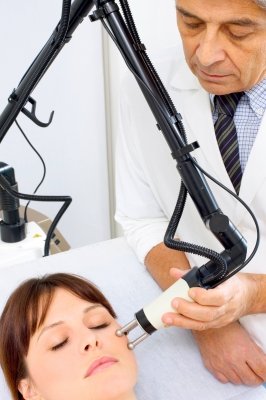 A few years back, regular beauty treatments were only for those with extra cash to spare. Later, people started to have some types of beauty treatments for special occasions. Today, beauty treatments are accessible to anyone, anytime. Various methods to enhance beauty are available, from various types of beauty salons.
There are several benefits of getting a beauty treatment. It can lift your spirits. It can make you look fresher, healthier and younger. It can enhance your natural beauty or make any slight defects disappear. Even a simple thing such as tidying up your eyebrows can do wonders. A foot spa with manicure/pedicure is very pampering and relaxing. Other treatments involve more work and use various oils, lotions, masks, creams, and instruments like lasers and saturators.
Facials alone have different types: regular, anti-ageing, anti-acne, deep cleansing, hydrating, bio-lift and others. Special facial treatments are also available, such as microdermabrasion, chemical peeling, diamond, and gold or pearl facials, fruits, vitamins and minerals, collagen, oxygen, paraffin facials and more.
Beauty treatments are not only for the face or hair. They can be done on any part of your body. You might want to have a bikini wax because it's summer. You might want to get an instant tan, or remove hair on your arms and legs through waxing. You might want to remove premature wrinkles.
While there is no harm in getting a beauty treatment, especially if it will make you feel good about yourself, some aestheticians can make mistakes. While it is standard to ask a client if they have any allergies to some chemicals, creams, oils or lotions, there are beauty practitioners who fail to do so. If the client is having a beauty treatment for the first time, some type of beauty injury might occur. Injuries range from allergic reactions to burns, scarring, bleeding, cuts and chemical burns.
How to prepare to make a claim
You have a window of up to three years to make a claim against a salon, if you have been injured. But since physical evidence is very important, why wait? You should also prepare the following support documents:
Detailed information about the business or person responsible
Reports, appointment cards or receipts from the salon
Evidence of the injury you suffered (better if you have pictures)
Details/results of medical advice or treatment you had due to the injury
Evidence of the prior complaint you made against those at fault
Get in touch with a solicitor
You can make a compensation claim for any beauty injury that you sustain due to the application of harsh chemicals or incorrect use of an instrument. The range of compensation varies. Beauty injury claims are best handled by a solicitor who specialises in the field. You'll greatly benefit from their expertise and experience in handling claims related to beauty injuries.
Image via freedigitalphotos.net (ID-10038440 by Ambro)
---
More to Read:
---
comments powered by

Disqus